The user interface can be configured in a self-service manner to adopt a number of layouts and simple modifications to the overall layout, such as showing/hiding the menu ribbon or icon labels. There are three layouts that can be set:
Focused Layout
The focused layout simplifies the user experience where only a single panel is visible at a time.

Navigating between panels (or pages) only shows information regarding the panel selected. The panel can be viewed in fullscreen mode by selecting the icon to the top right of the panel.
Tabbed Layout(default)
The tabbed layout is the default layout which lists all previously selected panels and allows you to navigate between them using the tabs at the top of the panel.

Development Layout
The development layout displays multiple panels concurrently.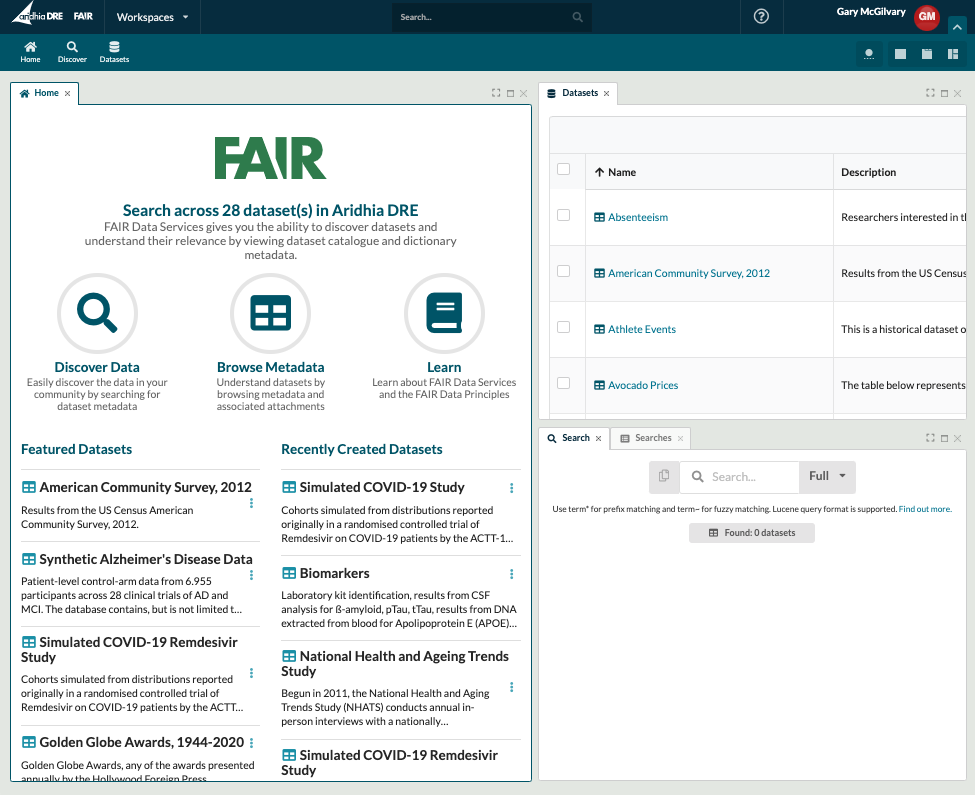 The overall layout can be resized horizontally and vertically. Each layout section conforms to the tabbed layout meaning it can have more than one panel present, as shown with the 'Search' and 'Searches' panels present in the bottom right section of the layout. Each layout section can be maximised (window icon), viewed in fullscreen ( icon) or closed ('X' icon) using the controls at the top right of each layout section.
Updated on August 29, 2023
Was this article helpful?