Custom Landing Page Content
The FAIR landing page has two content sections at the bottom of the page.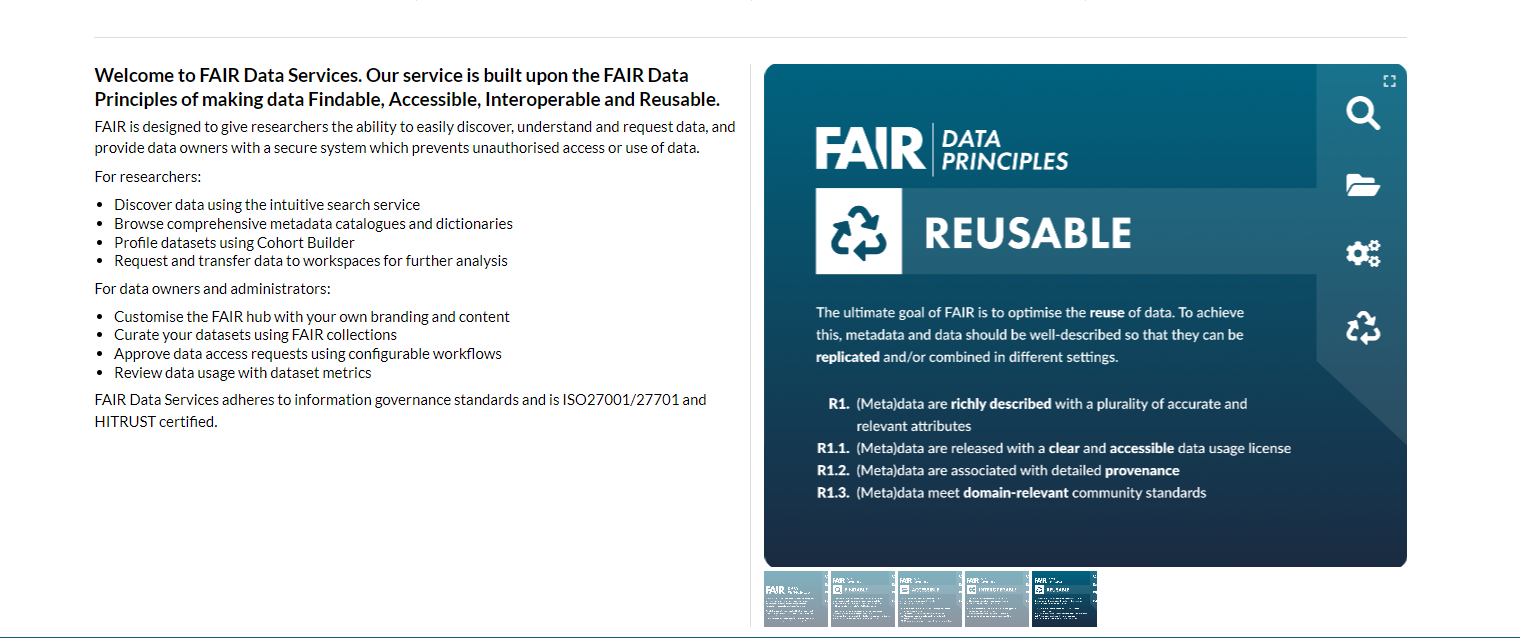 By default the text box contains a brief summary of FAIR features and the image carousel displays a slide show detailing the FAIR data principles.
Users can replace both of these with their own custom content.
As with the banner content the text can be edited from the Vocabularies tab under Landing Page Custom Content. Custom images can be added to the carousel by contacting the Aridhia Service Desk.
Updated on July 13, 2023
Was this article helpful?