Users with administrative permissions can add custom links to Omni-Search results. This can be done using the Search Links Title and Search Links options in the Vocabularies tab.
Search Links Title allows the user to edit the section name of the links in the search results, and Search Links allows the users to add new links to the section.
When custom search links have been added they will appear in the Omni-Search results as shown below: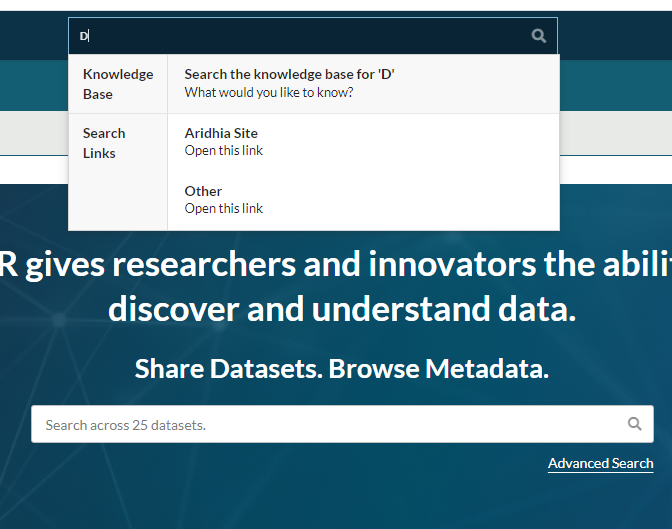 To add a new link to this section the user should open the Search Links option, and enter the information requested: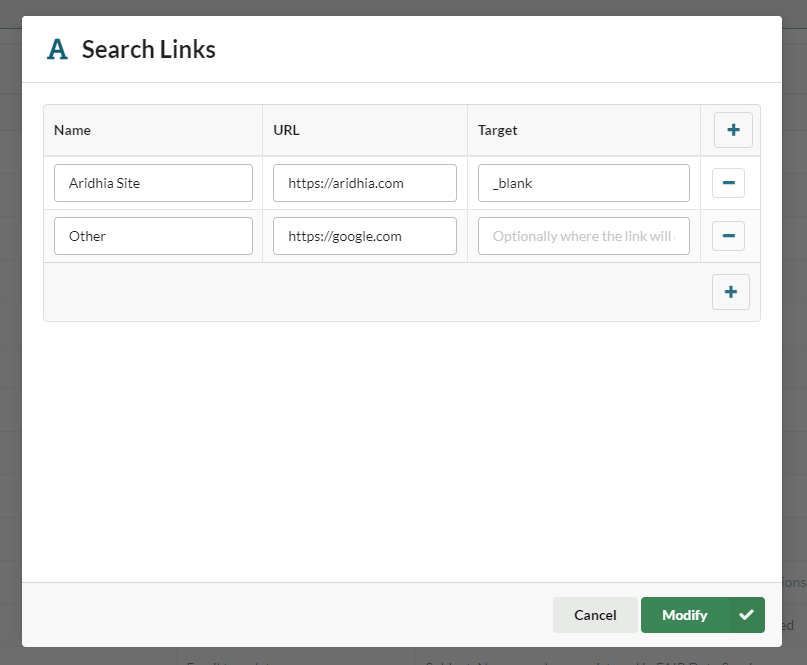 If the target section is left blank the link will open in the current tab when selected, if the user add _blank to this field the link will open in a new tab when selected.
Updated on October 5, 2023
Was this article helpful?