Time-based one-time password support
Aridhia environments now support time-based one-time passwords (TOTP) for authentication. This provides a more secure log in process and removes the need for SMS notifications that can be problematic in secure workplace environments. Using TOTP is very straightforward, but does require the use of the Microsoft Authenticator App on your mobile device.
The app can be found in the appropriate App stores or by scanning the QR codes for your device from this page.
TOTP is enabled by your host organisation. If you are a host administrator, please contact Service Desk to enable TOTP log in. Please note: once TOTP is enabled, users will no longer have the ability to log in using the process described here. The use of TOTP is best suited to a user community with access to a smart phone and data coverage when logging into their account.
Process
Follow these steps to verify using TOTP.
1. Log in
Log in to your account as normal.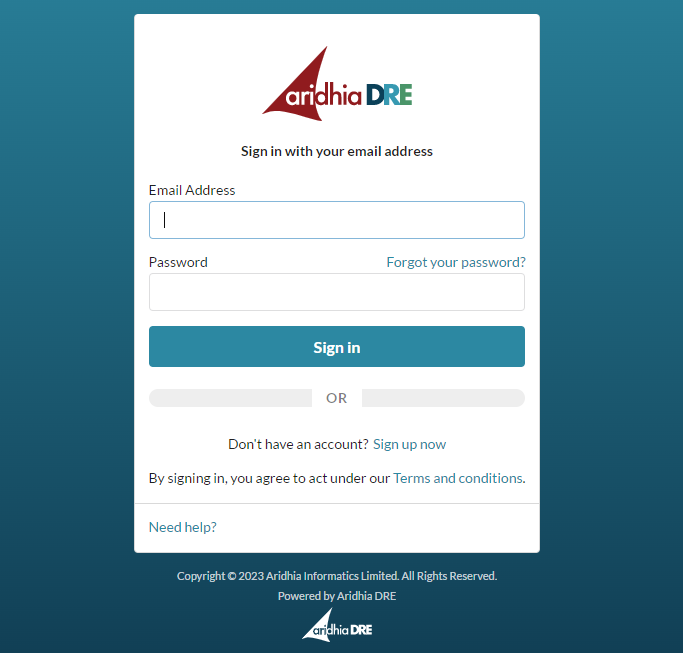 2. Find the QR code
You will be presented with a QR code to scan. At this point, open your Microsoft Authenticator.
3. Scan the QR code with MS Authenticator
Using the '+' at the top right of the app to add a new application to authenticator.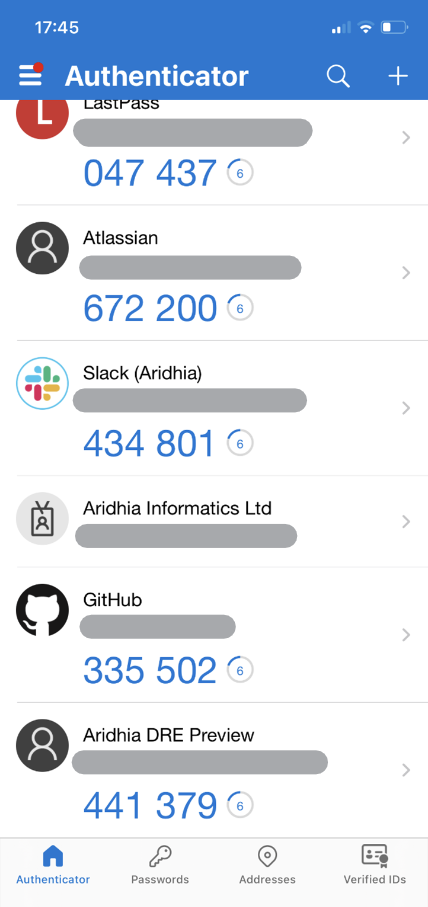 When adding an account, select 'Work or school account'.
Select, 'Scan QR code' – this will open your camera app within the authenticator to scan the QR code. Frame the QR code within the box presented.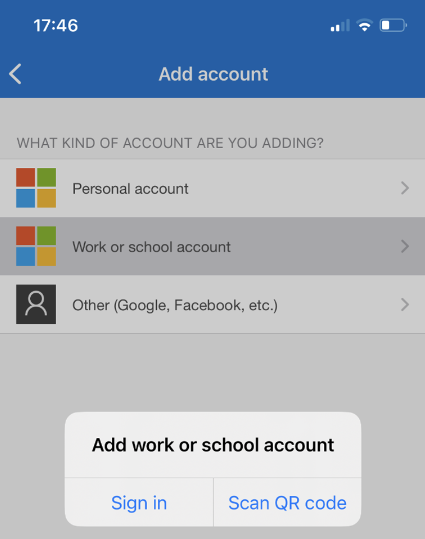 Your account will now appear in the list of applications and refresh a new verification code every 30 seconds.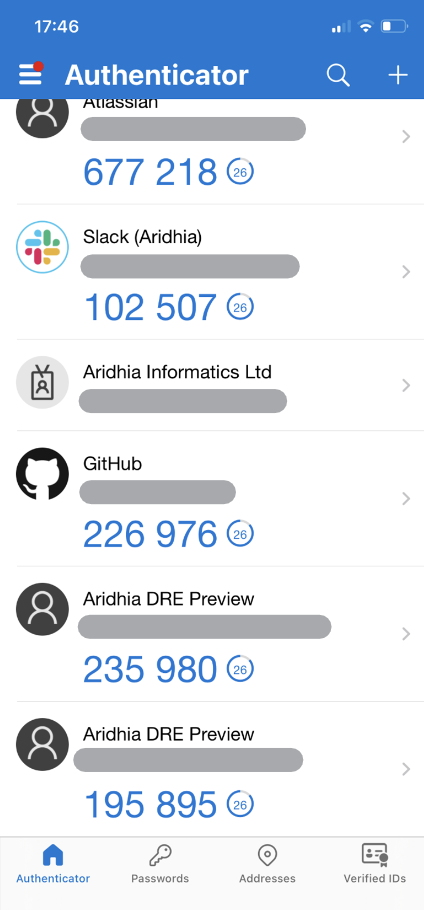 4. Complete your log-in
Once scanned, you will now be prompted to enter the code from you application.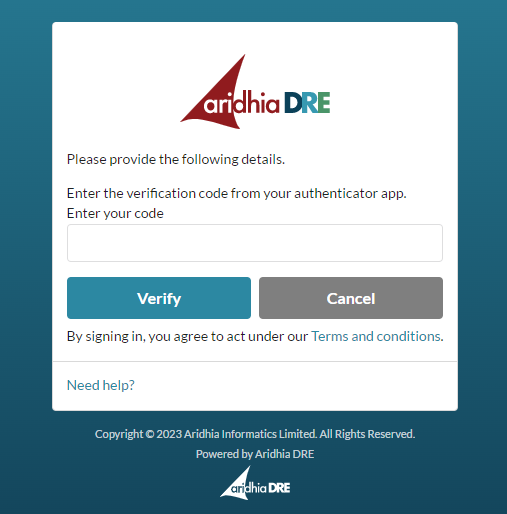 Open your app and find the code for your account.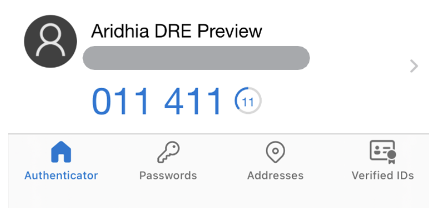 Enter the code at the login screen, select verify and you will be redirected to the appropriate landing page. From here on, when logging into your account you will be prompted to provide a verification code from Microsoft Authenticator. You will not be required to scan any further QR codes.
Updated on November 8, 2023
Was this article helpful?