The App tab gives you easy access to all the Applications that have been uploaded to the workspace.
Understanding the App tiles
Each App has a tile that give you the option to either run the App or see more information about the App.
Running an App
You can run the App by clicking on the name, picture, or the play button for that App.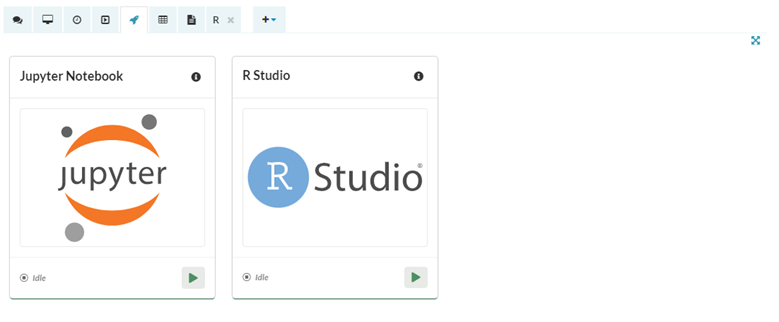 Understanding App statuses
The status of the App will either be Stopped when the App hasn't been started yet, or Running, when it is running.
When an App is running, two options will be shown: Connect and Stop. The connect button will open the App, and the Stop button will stop the App and close any tabs that the App is running in.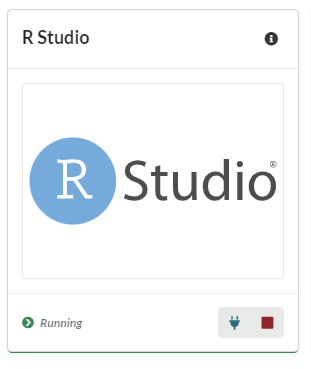 To get more information about the App, click on the Information icon on the tile. Here you will see information like the type and status of the App. To go back to the display picture, click on the Image icon that replaced the information icon.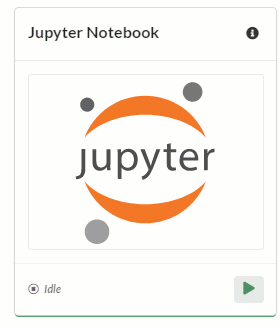 Understanding the App run page
When an App is started, the App run page opens in a new tab. The name of the app can be seen in the left hand side of the top bar. The Stop button is shown on the right.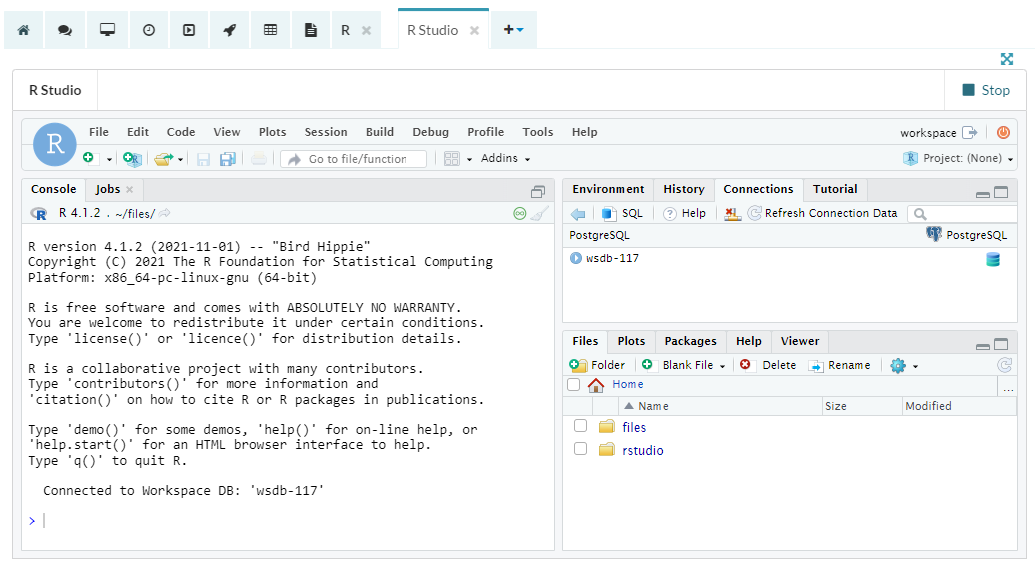 The Stop button stops the App and closes it down completely, taking you back to the App list page. If you have not saved your work, you will not be able to bring it back if the App is stopped. Please note that this only stops your instance of the App and will not impact any other user of the same App.
Updated on December 21, 2022
Was this article helpful?