Viewing Release Information
Understanding the specific release of your FAIR instance can be useful for referencing in support tickets or against service release notes.
Finding the Release Number
In order to find your release number of FAIR, navigate to the user dropdown menu and select 'About'.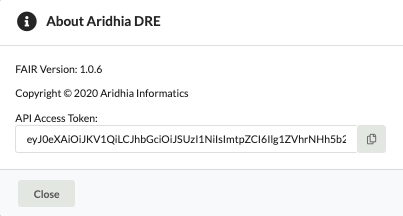 A dialog will appear showing the release number and copyright information.
Release Notes
Release notes can be found in the Knowledge Base here.
Updated on May 9, 2022
Was this article helpful?