Viewing a Data Access Request
For Data Access Request (DAR) enabled customers and after a request has been submitted, it can be viewed along with others by selecting 'My requests' from the Access dropdown on the menu ribbon.z

The table lists all requests made to access datasets with metadata such as the data owner's email and the status of the request. By default, the list shows all pending requests, however approved or denied requests can be viewed by adjusting the filter on the top right.
Note requests can also be deleted either within the request dropdown or within the request itself.

To view the access request, click the request 'Name'. This will display the request information provided and the current status of the request: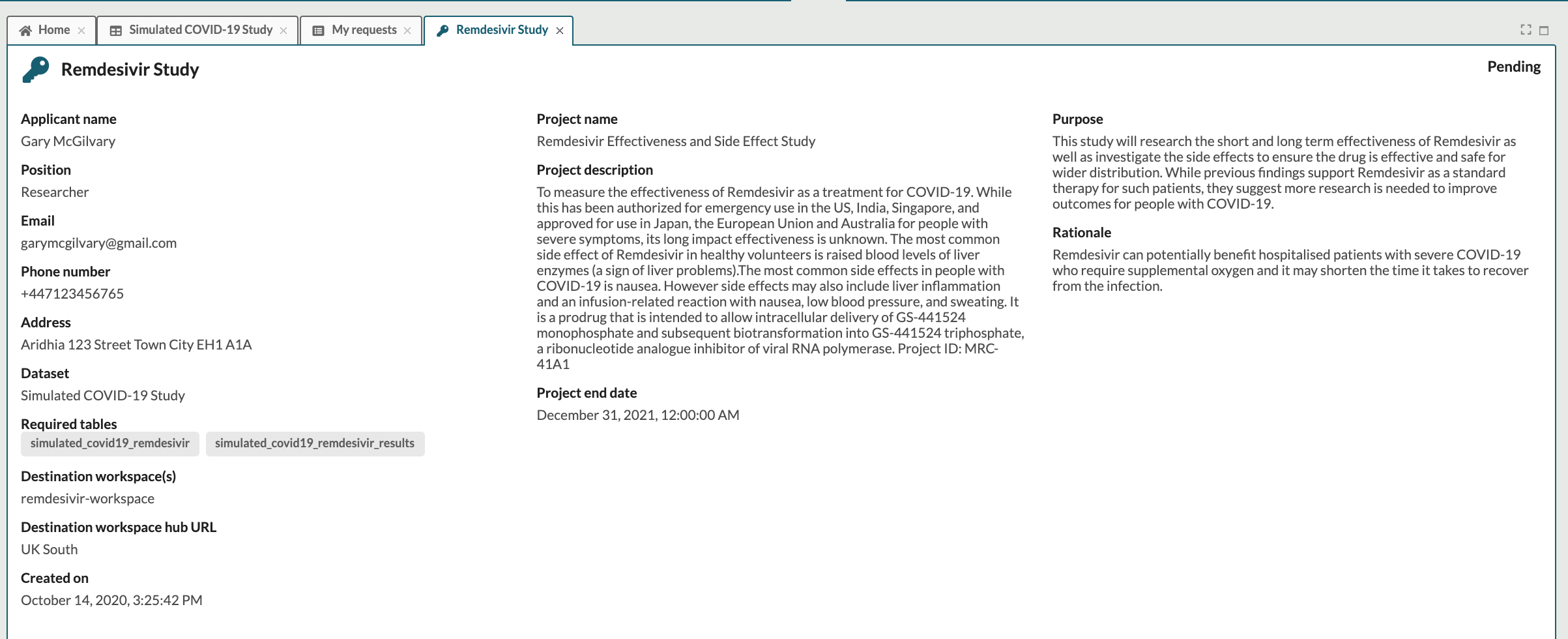 Access Request Status
The status of an access request is one of the following:
Pending: awaiting review or decision by the data owner.
Approved: approved by the dataset owner.
Denied: denied by the dataset owner.
When a data owner has review the request and made a decision, the status of the request will change and the reason and timestamp of the decision will be displayed on the request: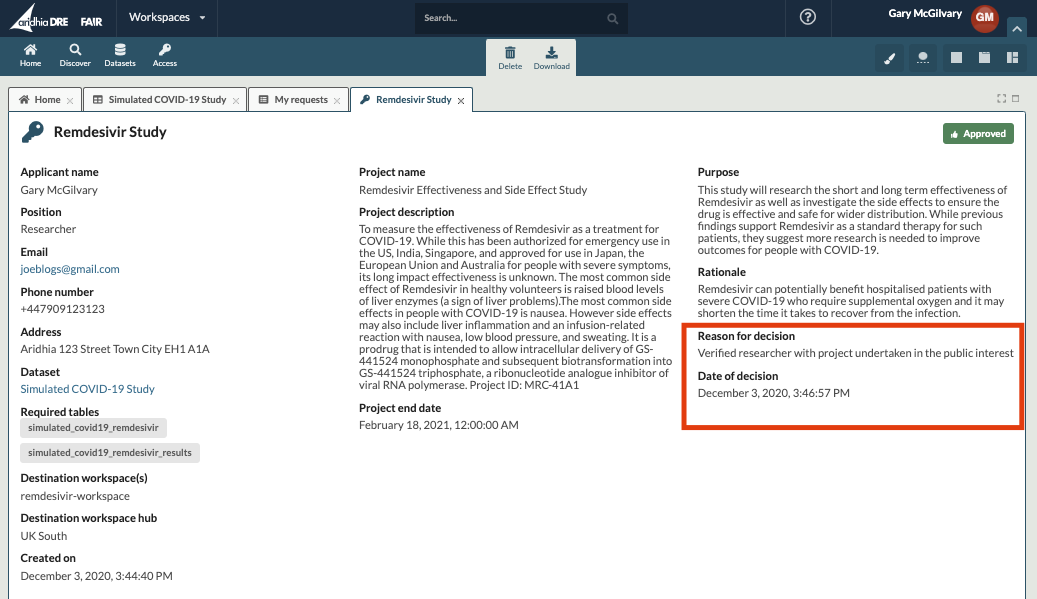 A request that has been approved or denied will then be viewable in the request list by adjusting the filter. For example, the following shows approved-only requests.

Requests can be deleted.
Updated on May 10, 2022
Was this article helpful?