A dataset can be created in a number of ways via the user interface - see the definition of a FAIR Dataset here.
From the 'Datasets' dropdown menu via 'New dataset'.
When within the dataset's entry by selecting the '+ New Dataset' button.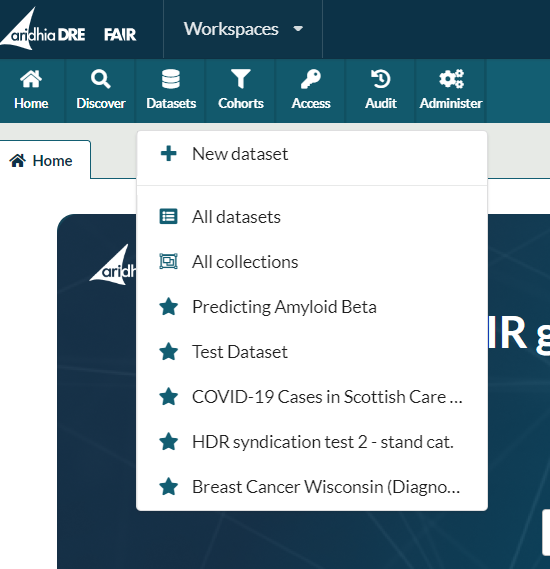 Only users with the Data Steward or Data Manager role (or via a custom role with appropriate permissions) can create datasets and will be presented with a new dataset in edit mode: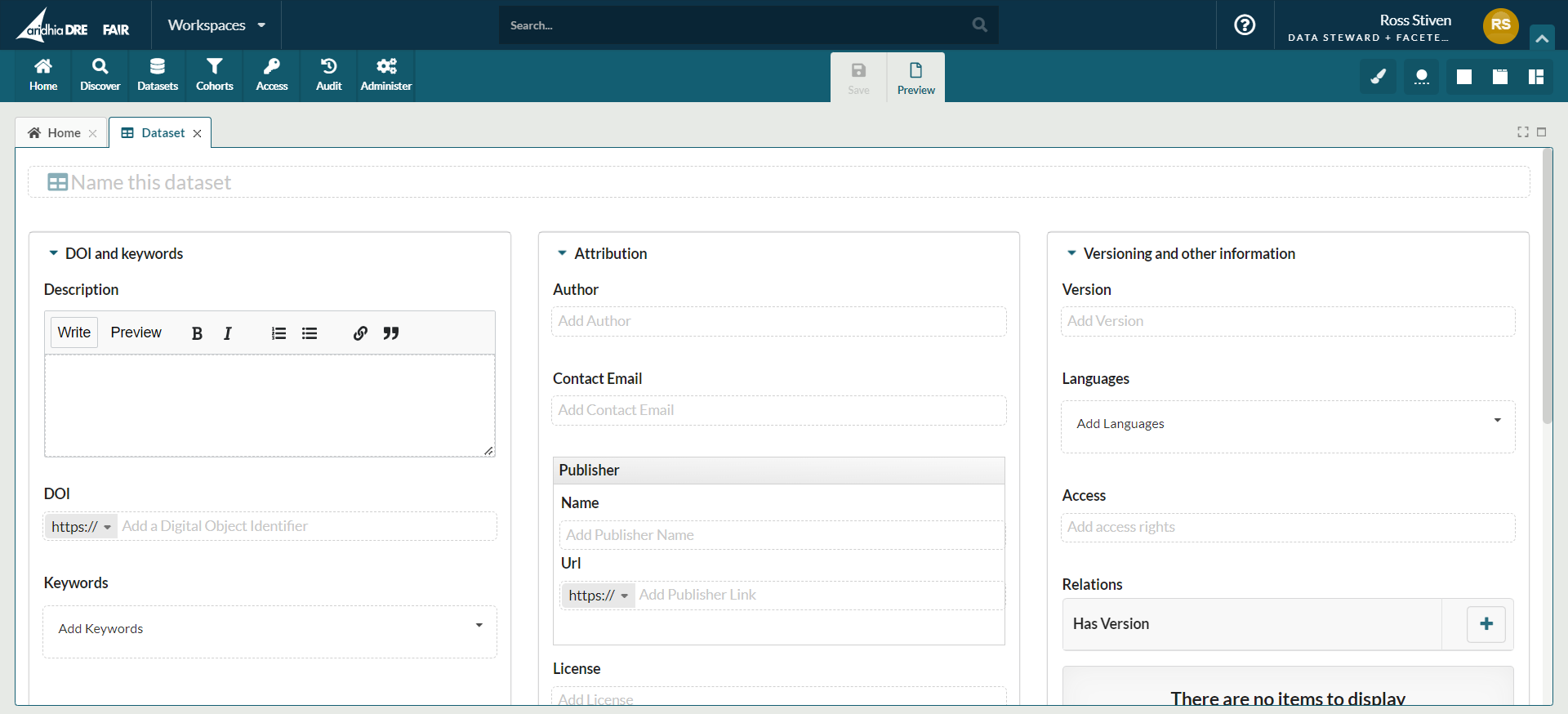 To save the dataset the data owner must complete all required fields, for the standard template only Dataset Name is required, though other catalogue templates may have additional required fields.
When the data owner chooses to save the dataset they will be presented with the following: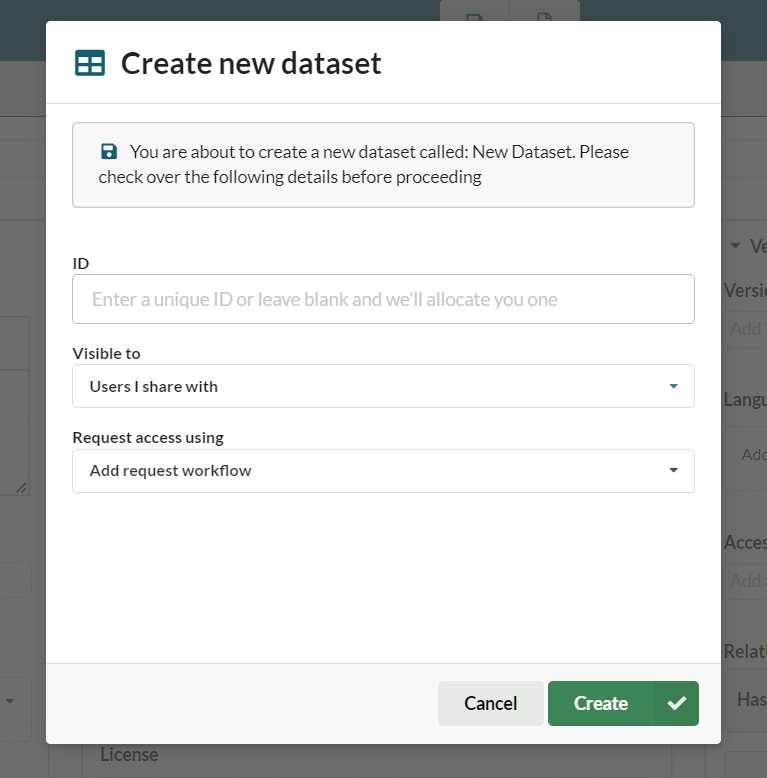 By default the visibility for all new datasets is set to private, though the data owner can choose to change this when creating the dataset. The data owner does not have to add a workflow to a dataset at the point of creation, however a dataset will not be requestable until it has an approval workflow associated with it.
Upon 'Create', a message appears signifying the dataset has been created with a link to the new blank dataset.
The dataset can then be edited to add catalogue, dictionary and attachment data - see Editing a Dataset for more information.
Updated on July 18, 2023
Was this article helpful?